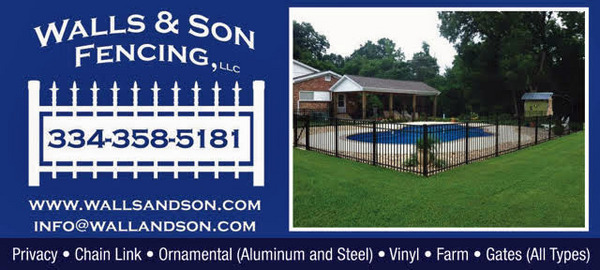 Walls & Son Fencing has a skilled and trained workforce, that provides quality materials
and professional workmanship at each and every job to meet the customers individual needs.
Thank you for choosing Walls and Son, LLC in Prattville, Alabama!  Walls & Son fencing and deck builders has over 25 years experience and has a trained workforce that provides quality materials and workmanship at every job site!  We pride ourself on working with our customers to ensure that we meet their individual needs.
We are licensed and insured, offer FREE estimates with no obligations, and warranty all of our work! We offer very competitive pricing and no job is too big or too small.
For more information please visit our website at http://www.WallsandSon.com