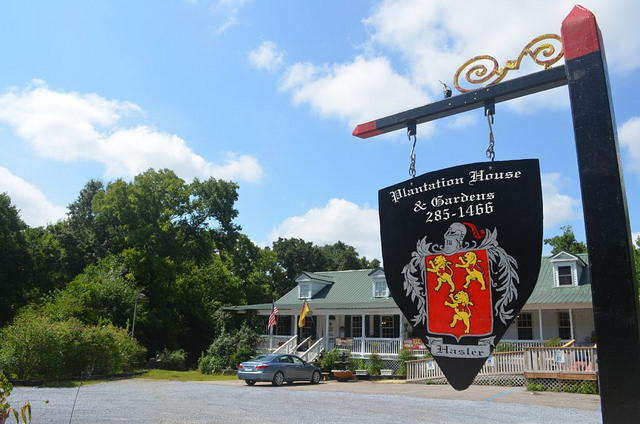 Plantation House Gardens Restaurant and Catering is a family owned and operated dining experience.
Chef and owner Renate Lindsey, a German native, has been serving the local area for over 20 years. She has been featured on local television cooking shows, in the Montgomery Advertiser "Women in Business" and Montgomery Living Magazine. Renate has also won "Best of Show" award for her German Cuisine, "The Taste of Prattville", and received Four Forks in Montgomery Advertiser Dining Review;
"A virtually flawless dining experience; this sets the gold standard for other restaurants to follow."
Be amazed at our "back in time", unique and beautifully decorated restaurant and 6 acre garden with gazebo and meditating pond. Each room of the restaurant has it's own distinct charm unlike any restaurant.
Our Schnitzel Wagon Food Truck is also available for mobile catering services to your event, office…wherever.