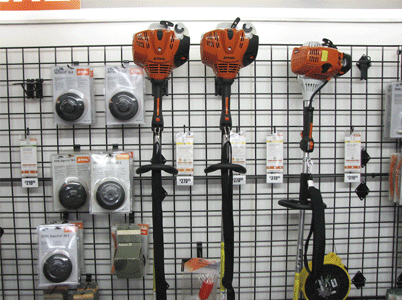 What We Warranty:
Husqvarna | Troy Built | Echo | Cub Cadet | Shindaiwa | MTD | Speedo | Darcher | Worx | Snapper | Kawasaki |
Generic | Kohler | b & S Engines & Pressure washers | AYP | Worldlawn | Poulan | Huskee | Homelite | Stihl
Millbrook Small Motors has been providing top notch small motor repairs and sales to the Millbrook and surrounding areas since 1967. Visit our showroom if you're in the market to make your first small motor purchase or bring your "fixer upper" that needs to be repaired to us and we'll have it up and running in no time!
We carry name brand products in house that include HUSQVARNA, ECHO, SHINDAIWA, SNAPPER, STIHL and Worldlawn. We have it all: chainsaws, trimmers, lawn mowers, hedge clippers and blowers. We also carry most small engine parts in-house and can provide you do it yourselfer's the parts you need to get you back up and running quickly.
Don't put off until tomorrow what
we can help you with TODAY!