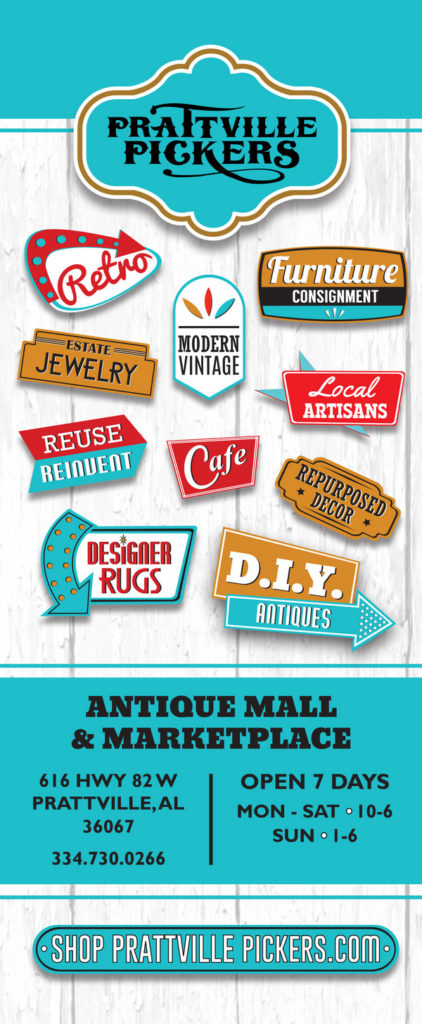 Experience Alabama's Largest Antique Mall!
Plan Your Day
This massive indoor mall is home to over 300 dealers, so you could actually shop 'til you drop. The wide aisles, great lighting and well-planned booth layout make shopping Prattville Pickers an easy and enjoyable experience and a picker's paradise! An absolute tourist destination, the building itself is a 100,000 sq. ft. repurposed sewing factory that was originally built in the 70's filled to the brim with all kinds of vintage goodies. It's all under one roof in "The Fountain City" – Prattville, Alabama.
And don't let the need for food slow you down. The cafe is open inside Prattville Pickers on weekends and offers a selection of fresh and delicious sandwiches, salads, chips, beverages and cookies.
Accessibility
Free wheelchairs are offered for use in our facility. We also have spacious family and wheelchair accessible restrooms available. The parking lot accommodates RV's and tour buses.
DISCOVER YOUR NEXT BARGAIN!