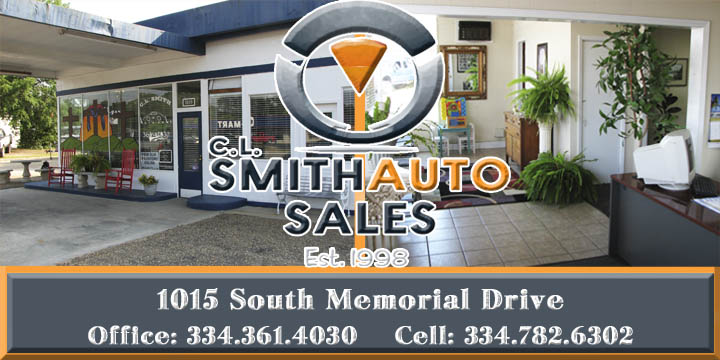 In 1996 two sisters, born and raised in Prattville, Alabama, started C.L. Smith Auto Sales. Smith Auto Sales carries a great selection of Previously Owned vehicles including cars, trucks, vans and suv's.
Visit our lot to see what we currently have in stock or give us a call and let us help you locate the vehicle that you're looking for at the price you can afford.
We do offer financing options through various different sources.